Mobile marketing has become a vital component of any successful digital marketing strategy. With the rise of smartphones and other mobile devices, people are spending more time on their mobile devices than ever before.
This shift in behavior has led to an increase in the importance of mobile marketing for businesses of all sizes. In this blog, we will explore why you should consider mobile marketing in your digital strategy.
What is Mobile Marketing?
Mobile marketing refers to any marketing activity that is carried out on a mobile device, such as a smartphone or tablet. It can take many forms, including text message marketing, mobile app advertising, mobile search ads, and mobile display ads.
Mobile marketing has become more popular in recent years due to the increased use of mobile devices. According to a report by Statista, there were over 6 billion smartphone users worldwide in 2021, and this number is expected to grow to 7.33 billion by 2023. This means that there is a huge potential audience for mobile marketing campaigns.
Here Are Some Reasons Why You Should Consider Mobile Marketing in Your Digital Strategy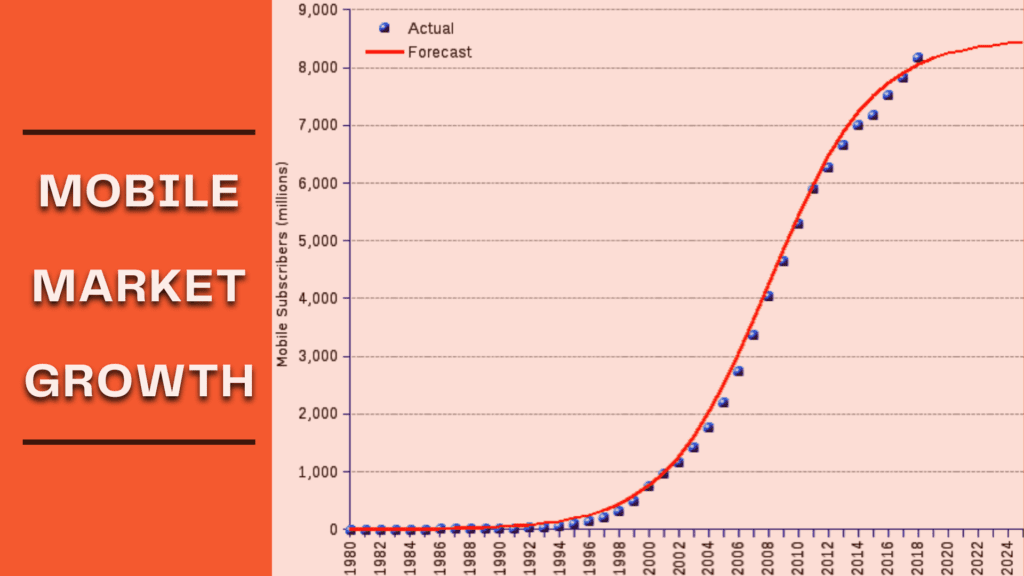 1. People are Using Mobile Devices More Than Ever Before
One of the main reasons why you should consider mobile marketing in your digital strategy is that people are using mobile devices more than ever before. According to a report by eMarketer, adults in the United States now spend an average of 3 hours and 43 minutes per day on their mobile devices. This is more than the amount of time they spend watching TV or using a computer.
This increase in mobile device usage means that people are more likely to see and engage with mobile marketing campaigns. By including mobile marketing in your digital strategy, you can reach a larger audience and potentially drive more conversions.
2. Mobile Marketing is Cost-Effective
Another benefit of mobile marketing is that it can be very cost-effective. Mobile advertising rates are generally lower than desktop advertising rates, which means that you can reach a large audience for a relatively low cost.
Additionally, many mobile marketing channels, such as text message marketing and push notifications, have very high open rates. This means that you can get a lot of exposure for your marketing messages without having to spend a lot of money on advertising.
3. Mobile Marketing is Highly Targeted
Mobile marketing also offers a high level of targeting. With mobile advertising, you can target users based on their location, interests, demographics, and more. This allows you to create highly targeted campaigns that are more likely to resonate with your audience.
For example, if you are a local business, you can use location-based targeting to reach people who are in your area. This can be especially effective for driving foot traffic to your store or restaurant.
4. Mobile Marketing Offers a Variety of Channels
There are many different mobile marketing channels that you can use to reach your audience. Some of the most popular channels include:
Mobile search ads: These are ads that appear at the top of search engine results from pages when someone searches for a specific keyword.
Mobile display ads: These are banner ads that appear on websites and mobile apps.
Text message marketing: This involves sending promotional messages to people's mobile phones via SMS.
Push notifications: These are messages that appear on a user's mobile device, even when they are not using an app.
Mobile app advertising: This involves advertising within mobile apps, such as banner ads or interstitial ads.
By using a variety of mobile marketing channels, you can reach your audience wherever they are and in a way that is most likely to resonate with them.
5. Mobile Marketing can Improve Customer Engagement
Mobile marketing can also be an effective way to improve customer engagement. By sending personalized messages and offers to your audience, you can build a stronger relationship with them and encourage them to become loyal customers.
For example, you can use push notifications to send personalized messages to customers based on their behavior, such as when they haven't made a purchase in a while or when they abandon their cart. You can also use mobile apps to provide a more personalized and convenient shopping experience for your customers.
Additionally, mobile marketing can help you collect valuable customer data, such as their location, interests, and purchasing behavior. This data can be used to create more targeted and personalized campaigns, which can lead to higher engagement and conversions.
6. Mobile Marketing can Drive Conversions
Finally, mobile marketing can be a highly effective way to drive conversions. According to a report by Google, 89% of people are likely to recommend a brand after a positive mobile experience, and 65% of people have made a purchase on their mobile device in the past six months.
By creating mobile-optimized landing pages and making it easy for people to complete a purchase on their mobile device, you can increase the likelihood of conversions. You can also use mobile-specific offers and promotions to incentivize people to make a purchase.
Conclusion
Mobile marketing has become a critical component of any successful digital marketing strategy. With more people using mobile devices than ever before, businesses that ignore mobile marketing risk missing out on a large potential audience. By incorporating mobile marketing into your digital strategy, you can take advantage of the many benefits it offers, including cost-effectiveness, targeting, a variety of channels, improved customer engagement, and increased conversions.
To succeed in mobile marketing, it's important to stay up-to-date with the latest trends and best practices. This means staying on top of changes in mobile technology, keeping an eye on what your competitors are doing, and regularly testing and optimizing your campaigns. With the right approach, mobile marketing can help you achieve your business goals and reach a larger audience than ever before.
Read More: Why Video Marketing Is Essential In 2023?
FAQs Related To Mobile Marketing
Read More: 14 Mobile Marketing Tips That Drive Leads and Sales